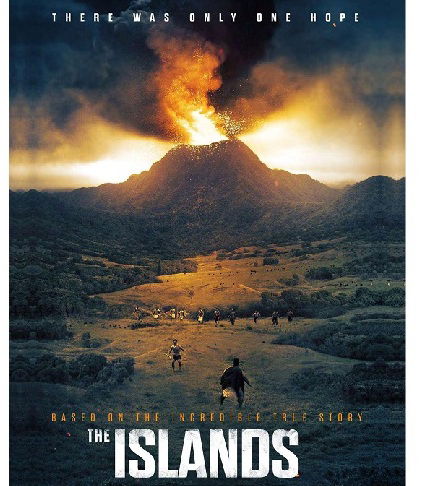 'The Islands' will open theaters in December 6, 2019. The film, shot entirely in Hawaii, is based on the incredible true story of Chiefess Kapiolani who descended into an active volcano to demonstrate her new-found faith and ushered in a new beginning in Hawaii.
Newcomer Teuria Shanti Napa plays the Chiefess. Academy-Award winner Mira Sorvino and legendary actor John Savage play early missionaries.
'The Islands' is one of four movies that are being shot on Hawaii's epic history.
"I'm so delighted that we could tell the world about Chiefess Kapiolani through cinema," says director Tim Chey. "What she did is still considered one of the greatest acts of moral courage by any world leader." Over 13,000 actors submitted for 'The Islands', including over 800 Native Hawaiian actors. The casting team sought actors in Hawaii, LA, NYC, Toronto, and Guam.
"We're super excited that millions around the world will hear a story that has never been told in the movies," continues Chey. "This will honor Hawaiian history and all the Hawaiian people."

Article reprinted from the website: TheIslandsMovie.com